We are an Israeli company, founded at 2009 by a like-minded group of expert advisors and managers from various fields. We have assembled under a unified vision; to offer our clients comprehensive solutions, advisory and management services, utilizing unique, cutting-edge technologies and services, guided by knowledge gained through years of field experience.
Our projects have taken us around the globe, testing our abilities in extreme & varied environments, forging our capabilities to foresee & manage opportunities, & tackle challenges to meet our clients' goals.
Infrastructure
Energy
Industry
Agriculture
Infrastructure projects represent a complex set of logistical challenges, involving dozens of subcontractors and suppliers, thousands of workers and millions of dollars in materials, equipment and services. A holistic, 360 degrees approach must be taken while addressing these challenges in order to establish sustainable, efficient and truly successful solutions.
We have taken part in leading several large-scale infrastructure projects throughout the globe, bringing the right experts and innovative technologies to provide purposeful and smart solutions, helping develop nations and communities.
The utmost care must be taken to ensure that these endures are made with consideration not only for the resources and time alloyed during the projects, but also for years to come; it's not simply about building bridges, roads and structures - it's about building a better tomorrow.
INFRASTRUCTURE
Building the roads for success
ENERGY
Empowering a better tomorrow, today
The energy sector is at the forefront of modern progress and development, with the ever-growing need for reliable, cost-effective and sustainable power plants, grids and services.
We offer innovative, integrated technologies that enable cleaner, cheaper and more effective power generation, relay and consumption, ensuring crucial safety and sustainability for years to come.
Our team of experts represent experience spanning decades and the knowledge to compose the precise energy solution to accommodate any market conditions and customer needs; from developing countries requiring the establishment of comprehensive power grids, to industrialised nations desiring expansion and enhancement of existing energy infrastructures.
Our ability to devise end-to-end solutions, advise, lead and manage large-scale projects positions RTNC Group as a leading force in shaping the energy sector of tomorrow.
INDUSTRY
Realising potential, materializing value
The industry is the backbone of any diversified, productivity-based economy. Without that stable, profitable engine of creation, economies are dangerously susceptible to market trends and tides, economical booms and busts.
We have developed and established industrial projects worldwide in various fields, providing design, guidance and management services from the conception stage to marketing and distribution. Our extensive, multidisciplinary team of advisors and managers offer unparalleled knowledge in both the focused, micro level and in the macro, global level.
This experience in multiple industry fields, across varying markets and environments, has positioned RTNC Group as the partner of choice for developing industrial ventures, combining technical, business and interpersonal skills to bring projects to completion, on time and on budget.
AGRICULTURE
Decreasing hunger, increasing nourishment
As the world's population continues to expand, so does the pressure on existing resources, pushing its substance imperative to unprecedented levels. Advancing technologies and techniques must be utilised to their fullest in order to feed our growing world.
We have taken part in multiple agriculture, aquaculture and live stock endeavourers, perfecting a full work-flow designed to provide the best products for the right markets, developing stable and profitable enterprises.
RTNC Group strongly adheres to a thorough follow-through process, overseeing and leading the process from the initial conception stage all the way to the consumer's plate.
By establishing food operations, developing abilities and knowledge, building relationships that mature into cross-borders exports and imports, we are setting the foundations for a nutritional safety net for people, communities and countries.
In an ever inter-connected globe, the right partnerships and affiliations are the key to ensure prosperity and success. We are proud of the relationships we have established with leading companies in multiple areas of expertise, in order to assure the best service to our clients.

















CONTACT US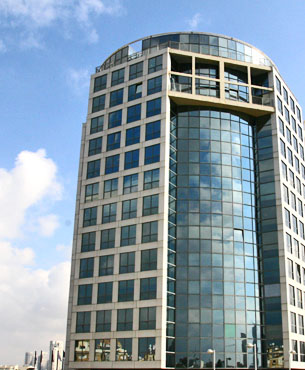 Dizengoff Top Tower
55 Dizengoff St. 13th Floor
Tel Aviv, Israel, 64332